Testimonials - Here is What Our Customers are Saying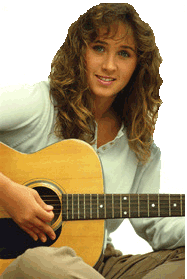 Vintage Fenders better than new!
Finally had time to put my two Fenders back together. I gave the necks a bit of time to acclimate to my northern climate, cleaned out the original overspray in the neck pockets, and bolted them back on. Each neck only needed approx. 1/4 CW turn for initial set up for EB Slinky 10's. Then was able to lower the bridge settings by quite a bit, due to the new flat neck profile. Masked off the frets on the Tele neck for a quick polish, for that finished feel. I let them set for a few days to settle in, then made a small 1/16 CW turn for a final set…. Perfect!… Tone enhancement, lower action, playability, all better than expected. Erik, you really know how to get the best out of each neck. What ever you are doing, keep on doing it. It was great to talk with you, and I was confident that my vintage Fender necks were in good hands.
Been many months and still holding up great! I have made two small adjustments since initial set up (normal for New England temp and humidity swings). That 1989 Strat neck kick up @ the 16th fret has stayed down and true.
All I can say is a simple Thanks!
Stan in New England
1988 G&L L2000 Bass
I finally took the bass back over to my set-up guy who is also an Authorized Fender Custom Repair station. He was the guy who told me to send the bass back to its E-Bay seller because of the prominent 'rise' after the 14th fret. I like low action with no buzzing and because of the warp, the bass could not be set-up to my preference. When I brought it back to him and he sighted-down the neck, he said looked amazed and said the warp was simply gone--it was as if it was never there. You saved my bass! I am very grateful and have already recommended your service to several people.
Thanks again Dave!
1970 Gretsch Tennessean
Thanks again for the work you did on my brother in-law's 1970 Gretsch Tennessean!!! Here is his response (we gave it to him for his birthday): "I'm shocked how well my 1970 Gretsch Tennessean plays after having been resurrected from the dead by warpedneck.com. I can't put it down now. Thanks Dave, Michelle, Barbara Anne, Eric, Mom, and especially WarpedNeck.com!
Cheers, Dave
1927 Vega Tenor Banjo
I don't know how Erik does it, but I'm a believer! I'll admit I was a bit skeptical when I sent him the neck of my 1927 Vega tenor banjo. The warp made it almost unplayable, but I didn't like the idea of planing down the fingerboard to make it straight again (the common method of fix). If you've read anything on the Internet about heat treating warped necks, you won't find many believers out there, even among experienced luthiers. All I know is that Erik sent me back a perfectly straight neck, and months later it is still holding!
Peter, Virginia
1972 Brazilian rosewood handmade (Terry Nakamoto) Yamaha
My $3000 1972 Brazilian rosewood handmade (Terry Nakamoto) Yamaha acoustic had a really bad forward bowed neck. The action was horrible, at best. I knew fixing it would be nearly impossible. I had no idea what to do. A friend suggested I try warpedneck.com. After speaking with Erik I sent him the guitar. He called me when it arrived. He identified the problem. He easily fixed the problem. The neck is now flat as a table top. Am I amazed? Yes I am amazed. Am I happy with the results? Yes, 1000%. They saved my guitar! Thanks again Erik for the amazing results!!!
James, Florida
1975 Precision Bass
Thanks so much for repairing my 1975 precision bass neck. It had a bad back bow and a bad bend/warp at about the 14th fret. The bass could be played before but the action had to be very high and I would still get fret buzz above the 12th fret. Since you removed both warps, I have reassembled the bass and had my local guy set it up and it is wonderful! The action is excellent and there is absolutely no fret buzz! The neck and bass are now perfect!
Gerry, Minneapolis MN.
---
Lakland Hollow Body bass
About a month ago I brought my Lakland Hollow Body bass to you for repair of the bridge pickup. At that time you noticed the neck had a pronounced bow to it. So I added that repair and a setup to the list of your service "to do" list.
I just wanted to say thanks for the great job you did. You got it repaired in 48 hours, and I used it two days later at a gig. That bass has never played or sounded better. As you said it would be, the neck being trued-up makes it much easier to play, and certainly the intonation is much improved. Your knowledge of applying the heat treatment to the neck really worked very well for this bass.
Richard H., Bassist, "Dead Man's Hand", Denton, Texas
---
Eric Clapton Model Stratocater
Before I found WarpedNeck, I had taken my guitar to several other repair shops around Dallas. They told me they could not fix it and I would have to buy a totally new neck because the original was so warped. Then, I found Erik at WarpedNeck and asked if he could fix it. After a few days, I got my guitar back in brand new condition! The set-up was perfect and after several months the neck repair has staid solid. It was less than half the price of a new neck and keeping the original was important to me. I highly recommend.
S.H.
---
Melody Classical Guitar
'When I rescued my great grandfather's Melody classical guitar from behind a chair in his abandoned residence - where it sat for nearly four decades - I didn't think there was much hope for repairing it. Exposure to the elements and time had warped the neck so badly the guitar was, for all practical purposes, unplayable. The (heating and reshaping) repair work done by you has restored my Melody almost exactly to its correct shape, restored the tone quality and turned it back into a playable instrument. Very glad I found the shop.'
Alexa A.
---
G & L ASAT Deluxe
Erik's treatment of the neck on my custom G & L ASAT Deluxe saved the guitar. It is a very nice guitar but it just did not play well. Before his treatment and adjustment, other techs had been unable to dial in the intonation and the action was tough because the neck was twisted. Now after Erik's work, the guitar intonates great and the action can be easily adjusted with the seasons as-needed. He similarly treated the necks on my Jazz Bass and my other G & L Legacy. They are now much more fun to play since they just play better. I would recommend Erik's treatment on any guitar that you love and that you want to have playing at it's best.
W.D.
Gibson RB250 Banjo
The Gibson RB250 banjo that I've had for over 30 years had become almost unplayable with an unusually high action. I took it to Erik assuming that maybe it just needed a setup. After examining it Erik determined it needed a heat treatment to correct a warped neck. Since it has always been a great banjo I was willing to pay for whatever it needed to restore it to its original playability. The heat treatment was done on my banjo's neck two years ago and it still has perfect action, low but no buzzing, just the way i like it. I wouldn't trade my banjo for any other one. Erik has worked on all my instruments for years, and he always gives you an honest appraisal of your instrument's condition. If it's fixable, he can fix it! So if you have an instrument that's not playing right, I highly recommend looking into the heat treatment process.
D.Peterson
Vintage Guitars & Basses
"I have been bringing instruments to Erik for 14 years. I have seen him resurrect guitars deemed unfixable and unplayable by most repairmen, to like Brand New and better playing then when they were "Brand New". From 40 Year old Vintage Jazz Basses, a Vintage 12 string guitar, Fretless basses, and even old beginner Guitars that have Steel Reinforced neck instead of truss rod, Erik is the cutting edge of Guitar repair at WarpedNeck.COM I will continue to be one of his Best Customers and will remain loyal as long as I Play, Buy, Sell, and Trade Guitars and Basses."
J.McCoy Bassist of The Bois D'arcs band- DFW Texas and 14 year customer
1994 G&L Legacy
My 1994 G&L Legacy was suffering from the dreaded "warped neck " . To play it, the action was set high, and its intonation was impossible to maintain. No one was willing or able to fix the guitar that had been through so much with me and that I loved. Then i found Erik at Warped neck.. online. Within a week, my beloved guitar arrived playing better than ever. Low action, intonated perfectly and he even repaired a volume pot solder slop job. I LOVE this guitar more than ever thanks to Erik!!
I will forever go to him with any guitar issues. i HIGHLY recommend him...he won't disappoint you.

Don R...(guitarist for Spirit Tect)
Kramer neck
I received the neck, waited 8 hours for it to warm up. I just tightened the truss rod a little bit like you said, put some 9's on her and it was perfect. I just had to adjust the bridge to lower the action and man does she plays really nice now. Thank you so much. I'm sure this method has saved many refrets!

Jason - In Connecticut
Masterpiece Banjo
When my dad and I stumbled onto a Korean made Masterpiece banjo (Gibson Mastertone copy) for only $100, we bought it and never looked back. We found out later that the neck was severely warped but the general tone was otherwise great. We talked about replacing the neck with a new or used one that would have cost us between $300 and $600 but decided to give warpedneck.com a try and mailed it to Erik in Denton, TX from Springfield, MO. They were able fix our warped neck and repair another small issue with the fingerboard for only $115. I also had Erik "setup" my banjo and put on a new set of strings for a bit more and for a total investment of $350 (including my initial $100) I now have a banjo that sounds and plays as good as a Gibson Mastertone that could have easily cost me over a $1000. We are very satisfied with Erik's work and highly recommend him to anyone with a similar problem.

Greg - Springfield, MO